Branding Irons - Custom Logos and Art

Hand Held - Drill Press - Electric - Gas
---
Branding Irons
For wood, leather, plastics and rubber


Engraving Arts - Making Custom Branding Irons Since 1982
Branding irons can be either electric or torch heated. Branding irons are available as hand held, drill press applied, or mounted on an air press for industrial use.

Branding irons are engraved into bronze or brass and attached to either an electric heating element, a propane heated brander, or to an insulated handle to be heated with a propane torch or other external heat source.



Our standard branding irons have interchangeable, long-lasting bronze dies and industrial duty 250 to 800 watt heating elements.

Branding irons from 1/4" square to 105 square inches have been produced using heating elements ranging from 100 to 4000 watts.

Heat control units are recommended for best image reproduction and long heating element life.

Artwork and lettering should be adequately spaced as the brand tends to burn sideways as well as down.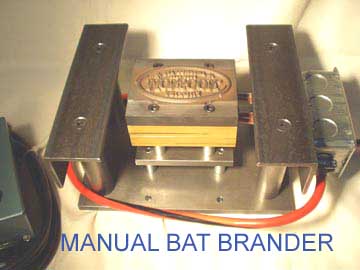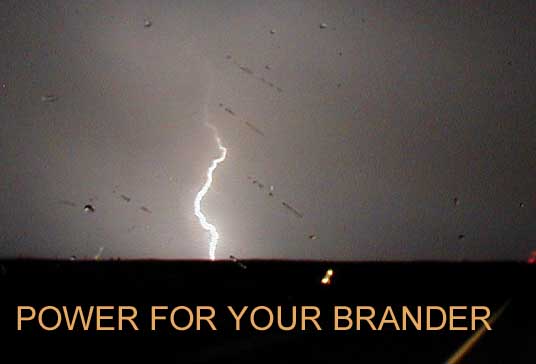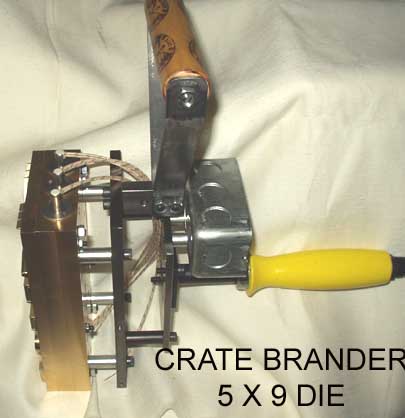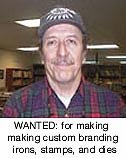 -=[Site created and maintained by Fearless five creations]=-